More info
This fabric is made in such a way that it is washable, without it losing its special qualities.


Technical Data
Polyester 90% / Silver/Copper 10%
Weight: 60g/qm
Width: 2,9 m
Colour: White
Sold per linear meter.
The shielding levels are regularly tested by an independent Laboratory:
EMF Laboratory, University of the German Federal Armed Forces, Munich.
To the following standards:

MIL-Standard 285, VGStandard 95 370-15, KS03, IEEE -STD 299-1997.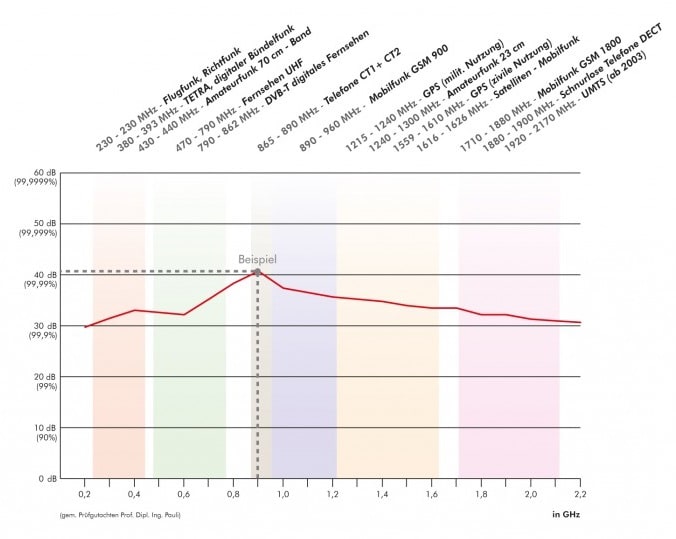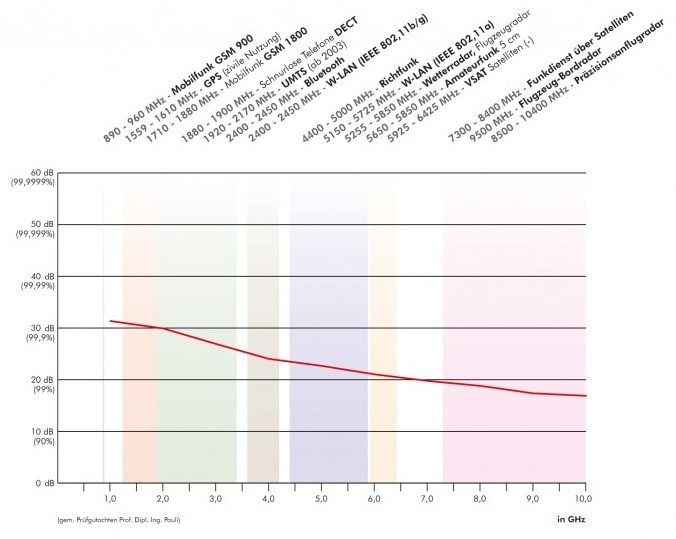 Washing instructions:
Delicate wash only, max. 30°C. Do not spin or put in a dryer. Drip dry. We recommend washing with Leblok washing powder as other products may have an effect on the shielding levels.